Some films become classic hits not only because of the storyline but also because of the actors who impress the audiences with their excellent acting. But sometimes it turns out that the actor who won the accolades for his performance was not the first choice of the director.
Few films are initially approached to some other actors and on rejection, the script lands in the hand of the other actor. Here is a list of some super hits rejected by the Bollywood's 'Mr. Perfectionist' Aamir Khan which eventually went to Shahrukh Khan.
Darr:
Who can forget Shah Rukh Khan's captivating on-screen performance as a psychotic lover? Undoubtedly, 'Darr' can be said as one of those few films in Bollywood, in which the villain outshined the 'hero' by a mile. This Yash Chopra's directorial was initially offered to Aamir Khan. However, Aamir was not convinced about first playing a 'villain' at such an early stage in his career. Meanwhile, SRK jumped at the opportunity to work with the 'great' Yash Chopra and did a fabulous job at it. His dialogue, ''I love you kkkk….Kiran'' is remembered even today.
Diwale Dulhania Le Jayenge
Arguably, Shah Rukh Khan's most iconic movie ever, Dilwale Dulhania Le Jayenge, ran in theatres for a 1,000 weeks. However, little do people know that the film was first offered to Aamir Khan, who had rejected it. Later, it was also offered to Salman Khan, who too turned it down. Once again, with was SRK who came on board for Aditya Chopra's directorial debut.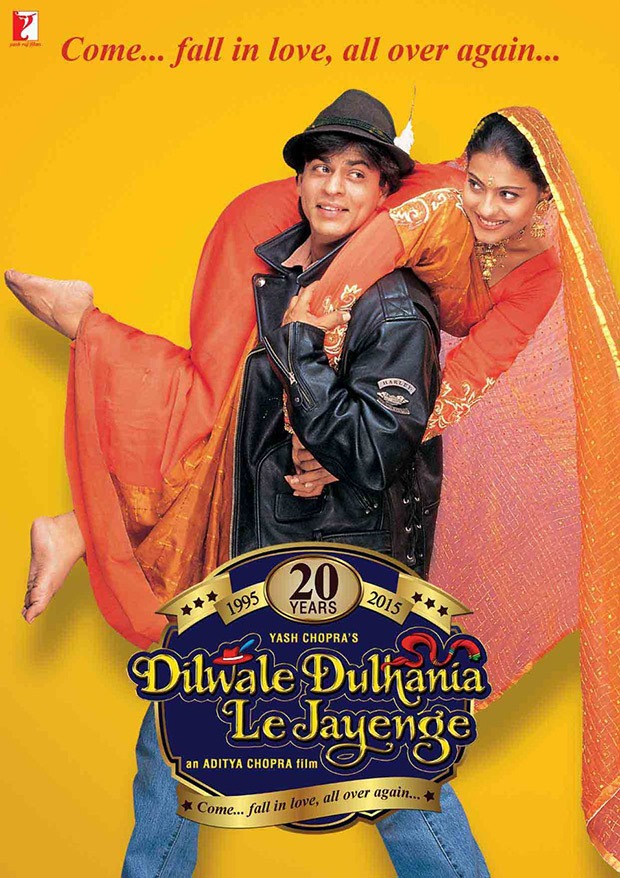 Dil Toh Pagal Hai
Another Yash Chopra-Shah Rukh Khan blockbuster movie, in which one of Bollywood's most iconic directors had first approached Aamir Khan to be a part of the cast. But it wasn't Shah Rukh Khan's role, that Aamir had rejected, but Akshay Kumar's role in the film. In fact, Ajay's role was offered to Salman Khan, Saif Ali Khan and Aamir Khan, before it went to Akshay Kumar.
Mohabbatein
By now, romantic films had become Shah Rukh Khan's forte, yet he wasn't Aditya Chopra's first choice, who wanted to cast Aamir Khan opposite Amitabh Bachchan. However, as happened before between the Chopra family and Aamir, this time too it didn't work out and we got SRK and Amitabh Bachchan on the big-screen for the first time. Instead, Aamir chose to do Mela, which was arguably his worst film ever.
Swades
As Ashutosh Gowariker's second and third films as a director was with Aamir Khan, it was only natural that the filmmaker's first choice would be to cast Mr. Perfectionist in his fourth one as well. Especially after the grand success of Lagaan, which was a box office success and even got nominated at the Oscars. But Aamir thought that the plot of Swades was boring and refused the film, which eventually went to SRK.